It is very important to choose paper when customizing paper bags. Different materials make different product effects. Generally, clothing paper bags are mainly made of white cardboard, food paper bags are mainly made of kraft paper, and cosmetic paper bags are mainly made of coated paper. So why did you choose this way? Today, Ningbo Paper Bag Production Factory will give you a brief introduction.
Garment paper bag-white card Customized clothing paper bag usually chooses white card paper, because the stiffness of white card paper is good, which can make the paper bag look very good.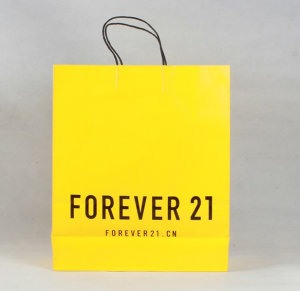 Food paper bags-kraft paper bags Customized food paper bags usually use kraft paper. First of all, kraft paper is very environmentally friendly. It is precisely because of its good environmental performance that kraft paper is very suitable for the food industry.
Cosmetic paper bags-cosmetic paper bags are usually made of coated paper. The color printed on coated paper is very bright, which is very suitable for cosmetic paper bags. The appearance of the paper bags is not only exquisite but also looks very tall.
The above is the introduction of paper bag customization that Ningbo paper bag production factory shared with you today. I hope this can help you. Shanghai Maihe Packaging customizes high-quality paper bags for each customer.