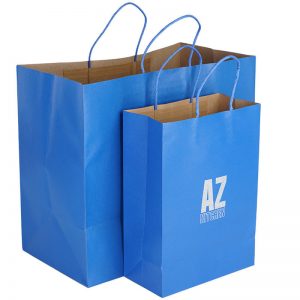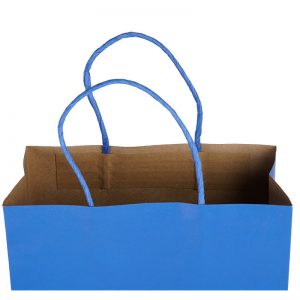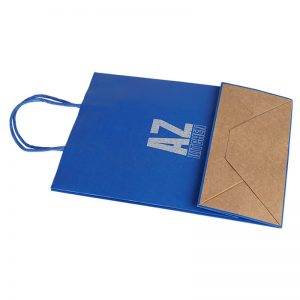 Product parameter
Size: Customized
Color: Customized
Process: UV printing, Color printing, etc.
Type: Handbag
Material: Kraft paper
Features
The kraft paper woven handle has good bearing capacity and is comfortable and not tight. Double-layer glue on the bottom, machine indentation, smooth and difficult to open glue. The handle part is bonded with high-quality glue, which is firm and not easy to degummed. The bag is integrally formed, the sides are solid, not easy to break, and the bag has a strong overall bearing capacity.
Effect
With the strengthening of environmental protection awareness, the consumption of natural color paste products as environmentally friendly paper has been increasing year by year, and the market prospect is promising. Exquisite kraft paper is suitable for packaging of various high-end commodities, such as gift boxes for wine boxes, sportswear, etc.; archives, such as culture, education and hygiene, archive preservation of enterprises and institutions, etc.; standard envelopes, such as common postal special seals; can also be processed for shopping Bags, such as shopping bags commonly found in shopping malls and brand stores, or noodle paper for cardboard.
When autoclaving the microbial culture medium, use moisture-proof paper or kraft paper to wrap the cotton plug of the test tube with the nozzle upward to prevent the cotton plug from getting wet during sterilization. Kraft paper is used because it can effectively waterproof and ensure that the test tube is not wet.