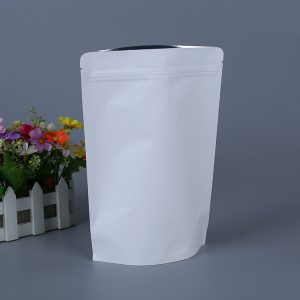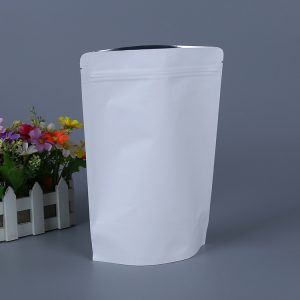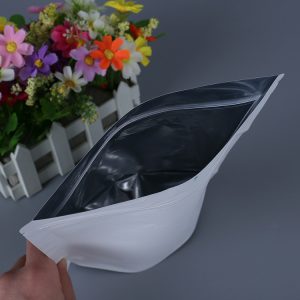 Product parameter
Size 1: 9x14cm
Size 2: 11x18cm
Size 3: 15x21cm
Size 4: 18x26cm
Size 5: 20x30cm
Material: Kraft paper
Features
There is a self-sealing strip on the inside of the bag, which can be sealed by pressing the zipper lightly. It has a good sealing and can be reused. Easy to tear design, easy to tear the packaging bag, easy to use. The internal aluminum-plated design has better waterproof and moisture-proof effect. The thickened bottom design is not easy to be damaged and has a long service life.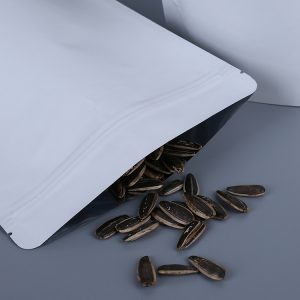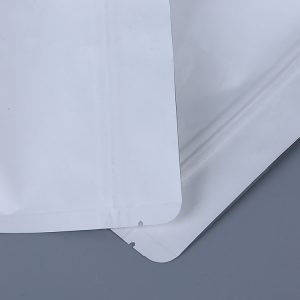 Kraft paper can be made into kraft paper window ziplock bag (kraft paper window zipper bag); kraft paper does not open window ziplock bag (kraft paper does not open window zipper bag). Kraft paper flat bottom zipper bag, kraft paper standing bag, kraft paper octagonal sealed window bag, kraft paper octagonal seal, no window bag, etc.
Kraft ziplock bag can be used for all kinds of small foods–General series: kraft dry fruit bag, kraft paper beef bag, kraft paper snack food bag, kraft paper grain bag, kraft paper mushroom bag, kraft paper tea bag, kraft paper health product bag, kraft paper seafood Bags, etc., have moisture-proof, odor-proof, waterproof, insect-proof, and prevent things from scattering; kraft paper ziplock bags can also be used for packaging of clothing and other daily necessities, and have a wide range of uses. Kraft paper ziplock bags are beautiful and generous, high-end grades, and packaging products with kraft paper straight-sealed bags are more marketing than traditional ziplock bags. Kraft ziplock bags can be made into white bags without printing universal size, or you can customize various LOGO pattern styles to meet the different needs of different users.