The clothing paper bags customized by the manufacturer are ready and will be delivered to the merchants through logistics soon. As a business, you really know how to check your customized clothing paper bags?
The first is quantity. The quantity of custom-made clothing paper bags is linked to the service we purchase. If there is a shortage of quantity, we need to contact the manufacturer. Don't find out at the end. At that time, we may not recognize it when we find someone, so what should we do? Check it?
Check randomly. Normally, 10% of the boxes are randomly checked. The quantity inside is the same as the quantity outside of the box. It means there is no problem. If there are a few missing boxes in the random check, then the latter must be the same. You need to talk to the manufacturer. Communication and contact, each box contains a few paper bags for clothing, if it is a batch of goods, it will be much less, so it can not be easily counted.
There is also the problem of quality. For custom-made clothing paper bags, there are the following aspects of quality problems, which must be carefully checked during the inspection process.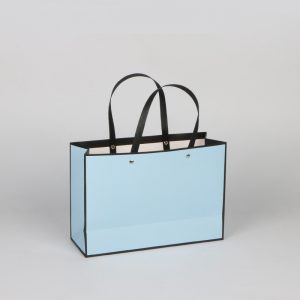 (1) Pay attention to the raw materials, pay attention to the manufacturers not to fool the merchants with shoddy ones, use the proofed samples to compare with the large ones, and see if there are any obvious differences in thickness and smoothness. If there is, then it must be Fight to the end.
(2) Whether the surface of the clothing paper bag is smooth and flat, because the paper bag is our storefront, and the purpose is to create momentum for our own brand services. If the surface of the clothing paper bag has fingerprints and stains, it will definitely affect it. If you encounter such problems, you can't tolerate.
(3) It is to see whether the bottom of the clothing paper bag is firm. Due to technology and glue, many manufacturers' custom-made clothing paper bags will encounter such problems. If the bottom is not firm, it is easy to leak the bottom. When inspecting bulk goods , Need to pay attention to such issues.
(4) Check whether the ropes of the garment paper bags are in place. Many manufacturers use low-quality ropes in order to save costs, so the ropes are easy to detach. This problem needs to be paid attention to.
(5) Custom-made clothing paper bags need to be checked for errors in the printed patterns and whether there is a difference between the color and the sample. This is very important. If you encounter careless people, this kind of problem will exist, so this kind of problem needs to be checked during the inspection. Pay attention to the place.