Nowadays, the scope of using tote bags is more and more extensive, because paper tote bags are more convenient to use, and their advertising costs are relatively low, which is why they are popular. So what kind of paper tote bag printing is good? Let's take a look together.
The first is the design of custom paper handbags. Whether the design of the paper handbag is exquisite and whether the printing is exquisite, whether it can impress others, people now attach great importance to environmental protection, and need to consider the environmental protection of the paper handbag, so as to increase its repeated use frequency .
Some companies need to design handbags that are simple and elegant. In the printing process of custom-made paper handbags, the company's logo can be printed on the front, and the company's name is mainly used. Of course, the business philosophy of the company can also be added. The design does not need to be too complicated, so that consumers will deepen the impression of the company and the product to get a better publicity effect. Paper handbags can expand the scope of sales and establish a corporate brand image.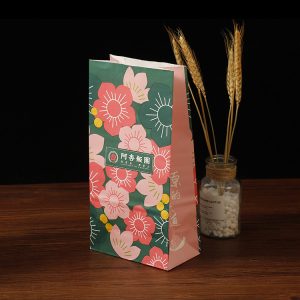 There are also material options for custom-made paper handbags. Material is the key point for loading items. For example, kraft paper with better paper quality has strong bearing capacity and good printing effect. The key is to be more environmentally friendly. The material of the copper plate is also very good, the color is very expressive, and the style of the paper handbag is also more delicate.
The final step is to customize the size of the paper tote bag. When customizing paper handbags, you should pay attention to the size selection, which should be close to the size of the product, so as to avoid waste.
Generally, the printing of coated paper and kraft paper handbags is usually based on offset printing. When printing, it is necessary to choose good inks to avoid stains caused by ink fading, otherwise it will affect the reputation of the manufacturer. Therefore, choose inks that are not easy to fade. Shaped.