The kraft paper bag must first be printed before. When the ink modulator accepts this printing task, the composition of the anilox roller and the set printing need to be fully prepared. Only in this way can the ink viscosity be adjusted without problems. So how to improve the printing quality of kraft paper bags?
PH value
The staff of the ink preparation needs to determine the pH value of the ink to ensure the effect of the printed matter. The pH value of water-based inks will gradually decrease, especially in the printing process or exposed to the air for a long time. Therefore, if ink is not used, the ink cartridge must be kept in a sealed state. Once the pH value decreases, the viscosity of the ink will increase. Only when the pH value is adjusted back to the standard state, the viscosity of the ink is normal. The change in viscosity during the printing process will not only cause changes in the printing color, but also other problems may occur.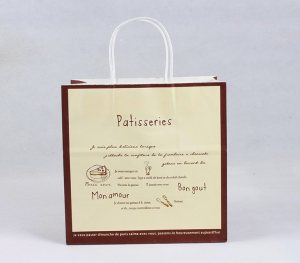 Color
Actual printing and proofing printing use the same quantity of materials. Use the same printing equipment, the same printing speed, parameter settings, printing plates, anilox rollers and other parts for proofing printing. It is also necessary to compare the printed colors with the standard printed colors under the same lighting conditions.
These are the ways to improve the printing quality of kraft paper bags. The meaning of sharing with you is what I hope you need to pay attention to when printing kraft paper bags. At the same time, you don't want everyone to have problems in printing and cause unnecessary losses.